Visit website 1717 College St., Baldwin City, KS 66006 Opens Wednesday at 8 a.m.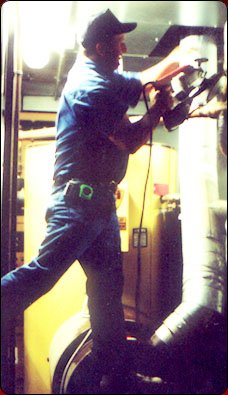 When you think your air conditioner is on the fritz, before you reach for the phone to call out an A & H Technician, check your circuit breaker and filter first. Sometimes the simplest things cause the biggest problems.

To keep your Air Conditioner and Furnace working like a champ, and your life less complicated, have them serviced on a regular basis.

A & H offers a helpful, stress free Planned Service Program. We call you, set a time at your convenience, and make sure your equipment is performing at its best.

** Contact A & H for more details, about our Residential Planned Service Program.

Although they don't look like much of a threat, even the smallest crack or leak in the heat exchanger of a furnace can cause health problems, for you and your family.

If your air conditioner isn't cooling, or your furnace isn't heating, contact your local A & H technicians, we're on call 24-7, for your convenience.