Visit website 4931 W. 6th St, Ste 130, Lawrence, KS 66049 Open today until 10 p.m.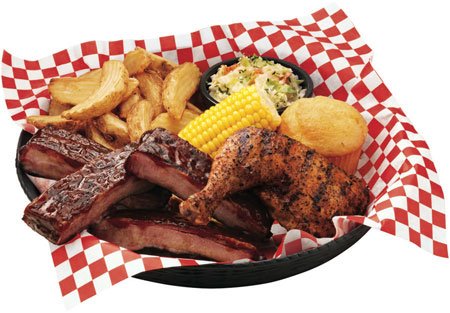 Our BBQ Combos will leave you with one delicious dilemma. All combos served with a corn bread muffin, corn-on-the-cob and your choice of two sides.
MEAT SELECTIONS: Texas beef brisket • Georgia chopped pork barbeque or roasted chicken • rib tips • chicken tenders • hot link sausage • sweetwater catfish • traditional or boneless wings.
St. Louis Rib-N-Meat BBQ Combo Don't just stick to your ribs - add to them! Get a 1/3 slab of our awardwinning spareribs, plus your choice of any one meat selection.
Two-Meat BBQ Combo Double your pleasure with any two different meat selections.