Visit website 724 Connecticut St, Lawrence, KS 66044 Opens Wednesday at 9 a.m.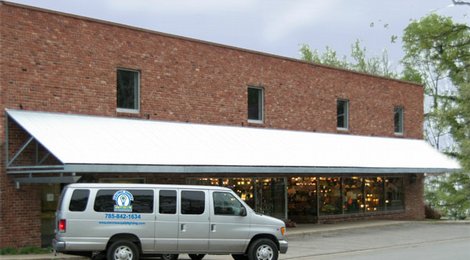 Reviews
Rating: 5
When planning the build & design of our home we planned on using one of the "big box" stores for our Lighting. Wow, am I glad I went to ES Lighting. Grant and Michelle made our house a Home! Their showroom allows you to see all kinds of options, and the amount of products available to order...awesome! They were very patient with me (as I have never picked out Lighting before). I didn't realize how involved it was, but they made it painless (and to be honest, quite fun)! They even took a copy of my house prints and went thru where switches and outlets could be. If you haven't been to this place, STOP, go now!!!! Lighting makes a world of difference in a home!!!
Rating: 5
ES Lighting is a great - This store may be the last locally owned lighting store in Lawrence. The prices are very competitive, and they have lighting options in all price ranges. They have a showroom of decorative lighting for your home (fixtures, fans, lamp posts, etc...). If they don't have it in the store they can order it for you too. Grant provided us with great service - He consulted with us to provide us with the right lighting to fit our home's style and decor. The staff is up to date on the latest lighting trends. They have great ideas for creative lighting for kitchens, for example. Having the right lighting for your home really makes a difference.