Visit website 920 E 11th St, Lawrence, KS 66044 Open today until 5:30 p.m.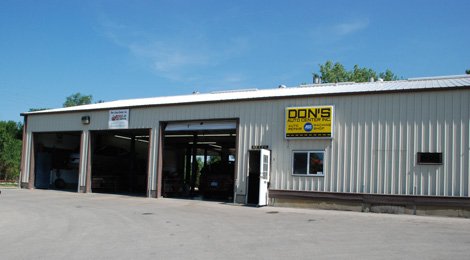 Reviews
Rating: 5
Great service, honest & friendly folks. The work they did proved to be good months & miles down the road. I will continue taking my car here. Thank you, Mike & Carol!
Rating: 5
We have been taking our cars to Don's Auto for over 15 years now, and have always been pleased with the service Mike and his staff have provided. We've brought them lots of different cars and trucks over the years, and they have provided great service and advice! They have been honest with us about repair estimates and get the repairs done in a timely fashion, and the staff is always friendly and helpful.
Rating: 5
Don's Auto has been servicing my vehicles for 20 years and I'm always satisfied with their work. Mike and his staff are very friendly and knowledgable, and they get the work done in a very timely manner.