Visit website 21620 Midland Dr, Shawnee, KS 66218 Open by appointment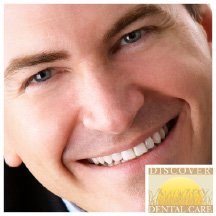 Porcelain is an ancient invention introduced to the West from China. It is made of ceramic materials and heated at temperatures exceeding 2,000° F. The final product is a white, translucent, hard material that is perfect for cosmetic dentistry. Because it has many of the same qualities as natural tooth enamel, porcelain is the material of choice for creating a winning smile.
Find out more information on our website; just click the link below.