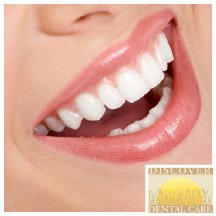 It seems wherever you go everyone is talking about whitening and brightening their teeth. And no wonder. Our faces and our smiles convey so much more than mere words. It's important to project an image of confidence when speaking with others. But hiding behind an unsightly smile has caused many to avoid social situations, miss out on promotions, and lose out on so much that life has to offer, all because of embarrassment over their smile.
Zoom!
In about an hour. One beautiful smile! Zoom!, a revolutionary teeth-whitening system, offers safe, effective, fast whitening that won't soften tooth enamel, damage fillings or cause structural changes to your teeth. And best of all, it's completely painless!
To find out more, please follow the link below.