Visit website 21620 Midland Dr, Shawnee, KS 66218 Open by appointment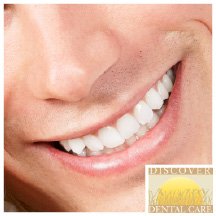 Porcelain veneers have become a very common treatment for a variety of common dental problems. Porcelain veneers are the ideal restoration choice for those who wish to change the color and shape of their teeth or want to correct chipped, crooked or misaligned teeth. Made from ultra-thin, but very durable porcelain, porcelain veneers are directly applied to the front of your natural teeth, and can be an easy and relatively quick solution to a more attractive smile. The result is a very natural looking smile that brings confidence.
To find out more about Porcelain Veneers, please follow the link below.