Visit website 21620 Midland Dr, Shawnee, KS 66218 Open by appointment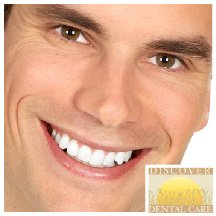 Getting one or two cosmetic dental treatments can go a long way toward improving your smile, but a complete smile makeover can completely change the way you look. A smile makeover is not one procedure, but is a progression of several procedures that are used to give you mouth a brand new appearance.
Dr. Castaneda will set up a treatment plan and map out a course of action on what sort of improvements can be made to improve your smile line. The procedures may include orthodontia to tooth whitening, and every procedure in between.
To find out more information about our smile makeovers, please follow the link below.