Visit website 231 N Main St, Tonganoxie, KS 66086 Open today until 6 p.m.
Products / Retirement Plans Division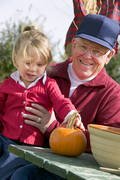 Community National Bank is one of the leading providers, among national banks, of custody services for self-directed IRA's. We're small enough to care, but large enought to meet your needs. Our Retirement Plans Division has been providing custodial services for self-directed retirement plans since 1985, working nationwide with investment advisors, financial planners, and individuals. Please read on for a quick review of what we can offer you.