Visit website 2113 Delaware Street, Lawrence, KS 66046 Opens Monday at 8:30 a.m.
Services / CONTINUOUS IMPROVEMENT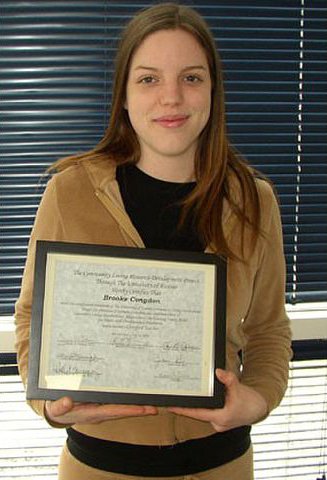 CLO is committed to nurturing a culture of continuous improvement. It all starts with measuring quality on 11 important outcomes that are grounded in research and based on what we believe to be "best practice". Among others, these outcomes include pleasant and safe surroundings, positive relationships with others, living healthy lifestyles, and effective learning opportunities. Added to this list are some key process measures that are critical to producing high quality outcomes, such as on-the-job coaching and time spent in the homes and program settings by the supervisors and administrators.
Another major component to CLO's quality assurance program is its family-teacher certification program, which includes workshop training and in-home coaching on a curriculum of topics, followed by a series of in-home observations and customer satisfaction evaluations – all resulting in achievement of a professional certification in the Family Teaching Model. The primary goal of this program is to increase the skills of CLO employees and create a culture where teachers and support professionals are working together obtain the same outcomes to make a meaningful difference in the lives of persons with developmental disabilities.