Visit website 2113 Delaware Street, Lawrence, KS 66046 Opens Wednesday at 8:30 a.m.
Services / HOMELINK TECHNOLOGIES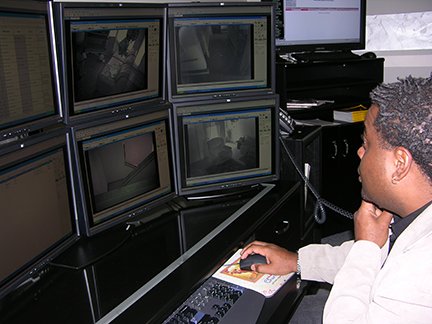 CLO's remote monitoring and support program is a major breakthrough in support technology that has been created to bring "on demand" support directly into the home of persons with disabilities to maximize independence. Imagine:
Knowing when people in a home or apartment need support during the day or at night and providing that support on demand; Remotely supervising up-at-night staff across town, across a region, or from Kansas to California to make sure that they are up, supported, and that persons served are safe and receiving the care they need; Remotely bringing a certified behavior analyst into a home to provide support or to evaluate a behavioral concern in its natural setting; Providing a family or a paraprofessional in a rural Kansas setting or school earbud, realtime coaching for a child with significant needs; Providing a way for a nurse or a doctor to rapidly make multiple house calls to consult with home staff, check in on a person served and remotely collect temperature, weight, blood pressure, oxygen levels, and more. Knowing exactly when to the minute a person might be incontenent, or has fallen out of bed, or soon, has a seizure; or imagine Having someone immediately available to help assist a staff person who is dealing with an emergency, call 911, warn someone about an intruder, remind a new staff person how to properly provide CPR, or even verbally guide a fireman to a smokefilled room window where a person sleeping. This may sound futuristic, but in truth, CLO is capable of providing much of this technology right now and is working on the rest. There may be no greater project that has more potential for assuring care of the highest quality and for leveraging funding at CLO and nationally.