Visit website 111 E. 11 St., Lawrence, KS 66044 Open today until 5 p.m.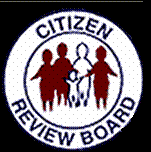 A Citizen Review Board (CRB) is comprised of community volunteers who are appointed by the administrative judge of a judicial district to review the status of cases involving children in the child welfare or juvenile justice system. Each CRB is made up of no less than three members and no more than seven members.
The programs are administered locally either through the District Court or by a not-for-profit agency. The Kansas Supreme Court has established standards for CRB program operations. Programs are reviewed annually to insure that the programs are in compliance with these standards. Only programs meeting the standards are eligible to review cases assigned by the District Court.