Visit website 841 Massachusetts St, Lawrence, KS 66044 Open today until 6 p.m.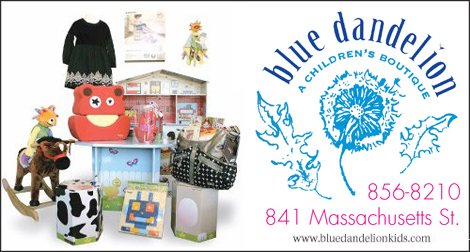 Details
Business affiliations
Best of Lawrence 2013
Best of Lawrence 2014
Phone: 785-312-9494
Fax: 785-856-8210
This business appears in: Retail, Baby Accessories, Clothing
Reviews
Rating: 5
Cute boutique on Mass street. After years of visiting, we finally had a baby and thus a reason to shop here. We can all get things online, or custom printed, or through a big box company. There is something nice about finding something cute for the baby here and checking out. I often try to get best prices, and hate shopping, so to say I don't mind spending some time here shows its a friendly place.