Visit website 930 Iowa Street, Lawrence, KS 66044 Open today until 6:30 p.m.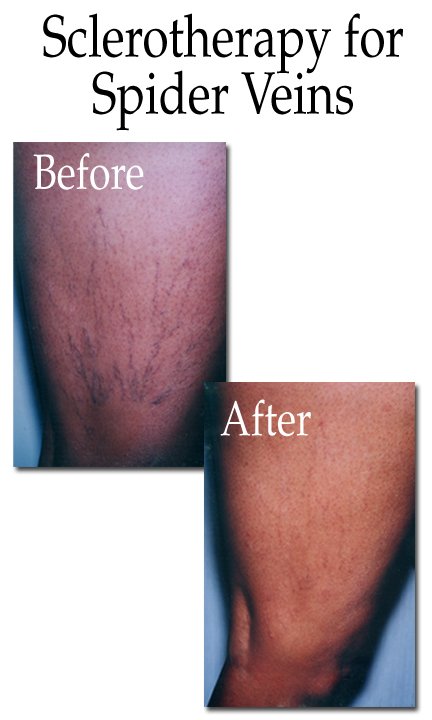 Spider veins can be effectively reduced in appearance with sclerotherapy which is a treatment done in the office. Using a fine guage needle a concentrated salt water solution is injected into the veins. This causes the veins to become inflammed and then over the next three to four weeks the veins contract or "sclerose" and become much less apparent.

Most patients need a minimum of two to three treatments which are scheduled at least a month apart.
The cost of the treatment is $320 per treatment session. Multiple veins are treated in a session.
This procedure is not covered by insurance and as is the case with all cosmetic treatments half of the fee is due one week prior to the procedure and the balance due the day of the treatment.