Visit website 1120 W 11th Street, PO Box 847, Lawrence, KS 66044 Opens today at 7 a.m.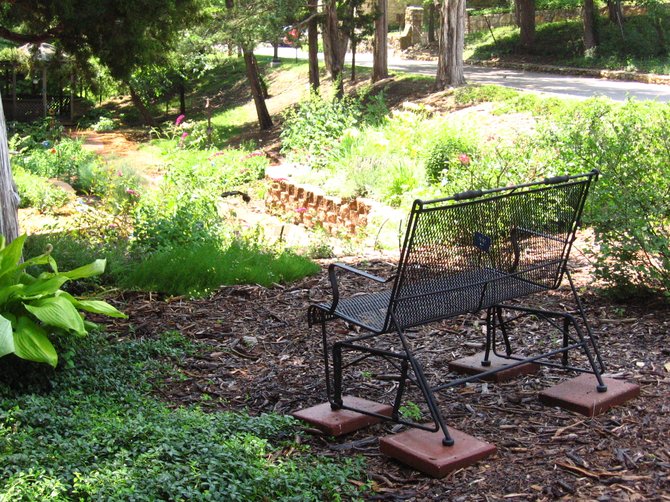 The garden on the grounds of the Baehr Audio-Reader center in Lawrence is filled with flowers, herbs, and accesories to delight the senses. Plants with interesting textures, such as Lamb's Ear, intermingle with fragrant leaves of mint and lavender. The sounds of wind chimes join the chirping of birds visiting the feeders.
Plants are in raised beds, making a hands-on experience easy for pedestrians and wheelchair users. A winding brick pathway leads from the house, past the raised beds, to the gazebo.
Many of the bricks in the walkway are laser- engraved, with messages of thanks or commemoration for loved ones, weddings or other events, beloved pets, and more. Anything you'd like to say to the world can be engraved onto a brick which will be placed into the walkway to show your message for many years to come.
The garden is open to the public, and groups are welcome. To make an appointment for a free tour, or to find out more about the garden, please contact us.
The garden was built, and is maintained, by volunteers. If you have a green thumb, or just a few hours time, you can help, too. Or, if your group is available for a worthwhile project, please contact us.