Visit website 1120 W 11th Street, PO Box 847, Lawrence, KS 66044 Open today until 7:30 p.m.
Products / History of Audio-Reader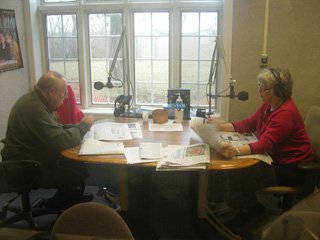 Established in 1971, Audio-Reader was one of the first radio reading services in the world. A longtime community philanthropist, Petey Cerf founded Audio-Reader and was instrumental in funding the service during its first several years.
Audio-Reader's original program was the Radio Reading Service for anyone who has difficulty reading standard printed material.
Audio-Reader now broadcasts 24 hours a day from studios at the University of Kansas in Lawrence, using a large pool of volunteers to read daily and weekly newspapers, magazines and books, as well as news, interviews and other programs dealing with disability and aging issues.
Through partnerships with the Kansas Lions Clubs, Alphapointe Association for the Blind, and other organizations Audio-Reader's programming and services have expanded beyond radio broadcasts to include telephone reader, a live internet stream, and other modern communication technologies.