Visit website 15810 Shawnee Mission Parkway, Suite B, Shawnee, KS 66217 Opens today at 8:30 a.m.
Products / Uniworld - Boutique River Cruises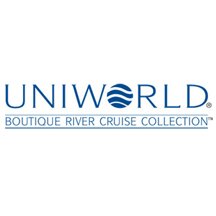 For over 30 years, Uniworld has taken guests to the world's great rivers in Europe, Russia, China and Egypt. Uniworld offers over 500 departures on more than 30 itineraries sailing on 12 rivers in 20 countries across 4 continents.
Contact AAA Travel at 913-248-1627, or email pbollin@aaamissouri.com to find out more about Uniworld's value-packed 2010 Europe River Cruises. These European River Cruises include:
Boutique hotel-style cruise ships with lavishly appointed riverview staterooms and suites.
All meals - breakfast, lunch, and dinner - prepared fresh daily using the finest local ingredients.
Complimentary fine wine, beer, and soft drinks during dinner; bottled water in staterooms; and 24-hour specialty coffees and teas
A variety of special dining experiences, such as Captain's Welcome & Farewell Dinners, al fresco dining, and more
Captivating shore excursions fully hosted by English-speaking local guides using state-of-the-art Quietvox audio headset systems.
Complimentary use of bicycles
Onboard Signature lectures and local entertainment
All transfers on arrival and departure days.
To watch a video on Uniworld's Boutique River cruising, follow the link below to YouTube