Visit website 15810 Shawnee Mission Parkway, Suite B, Shawnee, KS 66217 Opens Monday at 8:30 a.m.
Products / Royal Caribbean International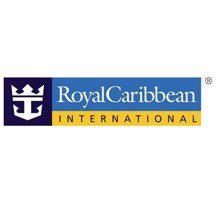 Where in the world would you like to go? Royal Caribbean sails to the sunny Caribbean, enchanting Bermuda, rugged Alaska, festive Mexico, tropical Hawaii, Colonial Canada & New England, legendary Panama, historic Europe, and exotic Asia.
And the vessel that takes you to these magical places is a destination in itself. A Royal Caribbean cruise ship is like a recreation center, an entertainment complex, a grand hotel, an art gallery, a health spa, several restaurants and a seaside resort all rolled into one. Where else can you experience gourmet dining, enjoy first class entertainment, be pampered in spacious accommodations, and scale a rock-climbing wall, all under one-roof?
Call us at 913-248-1627, or email pbollin@aaamissouri.com to schedule a time to plan your next vacation.
Please follow the link below to see Royal Caribbean's videos on their YouTube Channel.