Visit website 15810 Shawnee Mission Parkway, Suite B, Shawnee, KS 66217 Opens today at 8:30 a.m.
Products / Carnival Cruise Lines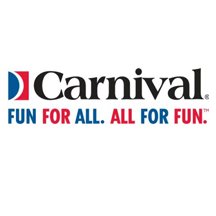 With Carnival you can go island hopping to the best ports in the Caribbean with our amazing Eastern, Western and Southern Caribbean cruise itineraries. From the white sand beaches of Cozumel and the charm of Old San Juan, Puerto Rice, to the delightful mix of French and Dutch cultures in St. Maarten, no knows the Caribbean like Carnival.
Call us at 913-248-1627, or email pbollin@aaamissouri.com.
To see videos on the Carnival Cruise Lines, follow the link below to view them on YouTube.