Visit website 318 Crimson Ave, Baldwin City, KS 66006 Opens Saturday at 8 a.m.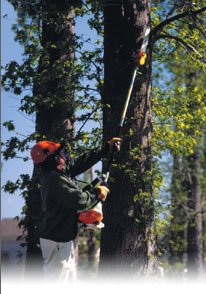 Extended length pole pruners powered by the patented 4-MIX® low emissions engine for pruning and maintaining trees.
The HT 100 is equipped with a fixed length shaft, while the HT 101 features a telescopic shaft that can be adjusted to reach about 16'. This emissions compliant 4-MIX® engine offers the user more torque and power, as well as fuel efficiency.