Visit website 500 Rockledge Rd, Lawrence, KS 66049 Opens today at 7 a.m.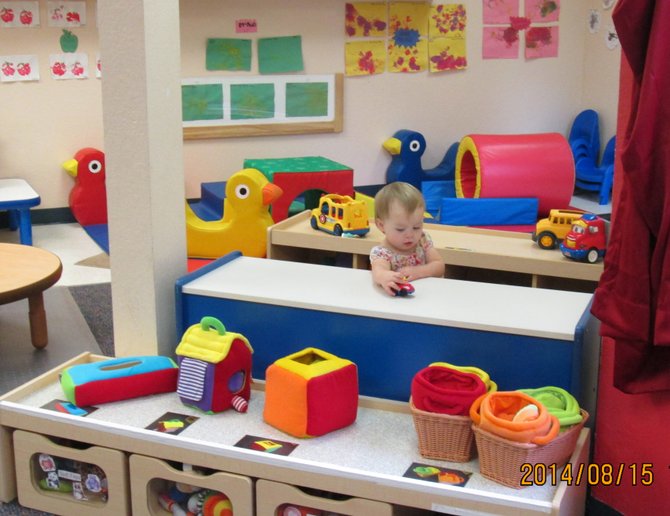 These are our youngest classrooms. We are licensed for children 1 year old and walking up to 2 1/2 in these rooms. However, we try to enroll 12 to 18 mos is Mendel's Munchkins room and 18 to 26 months in Baby Einstein's room. Our Toddler and Twos classes both work on building gross motor skills, fine motor skills, potty training (when ready), self-help skills, communication and building vocabulary. One of our Twos teachers is fluent in sign language and frequently teaches and communicates with the toddlers in this manner until they become more verbal. Their daily schedule will include free play time, teacher led activities, like art or music, 1 hour of outdoor play (weather permitting), 2 meals and 2 snacks, a 2 hour afternoon nap, and a high academic period/Circle time during which they sing songs, learn sign language, read stories, count and say letters, and practice fine motor skills, like holding a big marker while 'writing' on a white board. We also have an outdoor toddler playground.
Rates are monthly and tuition assistance programs are available. Please call with any questions. 856-6002.