Products / Volunteer Opportunities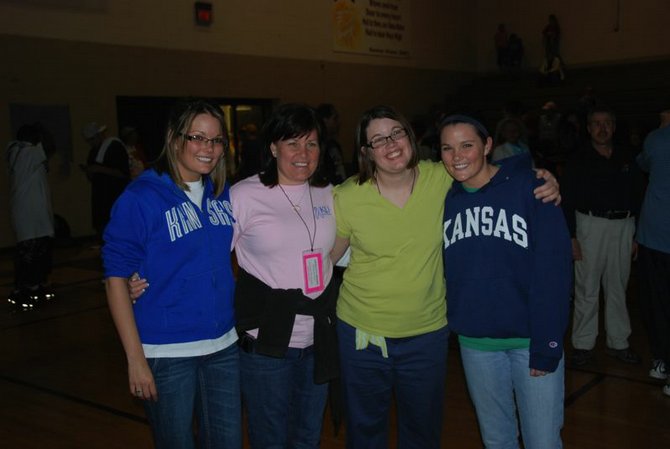 Local Program Coordinator – John Samuels, organizes and manages all aspects of a Special Olympics team
Coaches – Helping athletes improve in there choicen sports. We are blessed to have an abundant number of coaches with the Gators, but we are always looking for more qualified people to help with coaching our athletes.
Local Program Finance Director – Julie VanFoeken – This position manages all finances for the team.
Local Program Fundraising Director – Connie Warkins, even though we have an awesome committee who did a great job with the golf tourney last year we can still use volunteers to aid with this committee. This position is responsible for raising the necessary funds for the team.
Public Relations Director – Kim Brice – this position handles all public relations and media for the team.
Newsletter Director-- Geoff McCueThis process is easily done as you would receive the Area Newsletter from Amber and take what is needed from there along with Gator info to put together our newsletter. The main problem from the past was communication but with the newsletter and email this has been taken care of to a great extent.
Outreach/Family Director – Angela Harris – This position organizes family involvement and athlete recruitment for the team. Volunteers would work closely with Angela Harris as she is now teaching in the Lawrence School System and there should be no better contact in than that.
Medical Director – Cynthia Karlson – ensures that all athletes have up to date medicals on file with Headquarters and also that the head coach has a copy of each medical at all times. This is pretty easy as the physicals run on cycles and many of them can be good for up to three years.
Volunteer Director – Sherrie Saathoff – recruits and manages the volunteers involved with the team.
Transportation Director – Open – responsible for setting up and overseeing all transportation needs.
Facilities Director – Sandy "Chip" Chapek – responsible for securing all facilities needed to fulfill the team activities.
Uniforms Director – Penny Anderson –coordination of all issues in regards to team uniforms.
Sports Director – Danny Lenz – Works closely with Local Program Coordinator in coordinating all sport related activity for the team.