Visit website 3320 Clinton Pkwy Ct, Ste 100, Lawrence, KS 66047 Opens Monday at 9 a.m.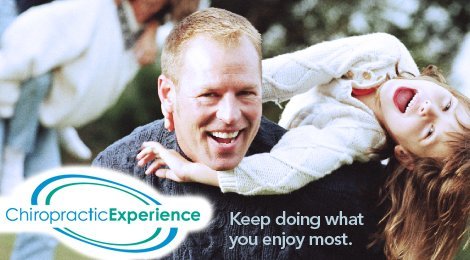 Details
Our mission at The Chiropractic Experience is to inspire families with a lifestyle of wellness. Dr. Mark Howarter and his incredible team are committed to bringing you better health and a better way of life by teaching and practicing the true principles of chiropractic and wellness care.
Patients seeking care at The Chiropractic Experience are assured of receiving only the finest quality care through the use of modern chiropractic equipment and technology. You'll discover that we are committed to constant and never-ending improvement, so that you and your family can best benefit from our services.
If you are new to our website, please feel free to discover and learn about chiropractic wellness. If you are interested in starting your journey towards wellness please subscribe to our award winning newsletter. If you are already a newsletter subscriber, please explore the member wellness section of our website for wellness articles, resources, and health facts---specifically targeted by Dr. Mark Howarter to your wellness needs and interests.
This business appears in: Beauty and Fitness, Massage Therapy, Health Care, Chiropractors