Visit website 1120 W 11th Street, PO Box 847, Lawrence, KS 66044 Open today until 2 p.m.
Products / Audio Description of Live Theater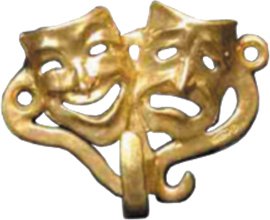 Audio-Reader provides trained Audio Describers for live theater events in Kansas City and Lawrence.
Visually impaired patrons check out a free pair of headphones on the way into the theater, and the Audio Describer broadcasts directly to the headphones. Before the show, the program is read and theater layout (including aisles, bathrooms, and exits) is described. During the performance, the describer will explain onstage actions and visual information around the dialogue.