Engagement
Malcolm and Zickefoose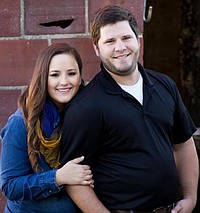 Tom and Rhonda Malcolm, Lawrence, are pleased to announce the engagement of their son Tim Malcolm to Madison Zickefoose, daughter of Bret and Wendy Zickefoose, Le­nexa, KS. The groom to be is a 2008 graduate of Free State High School and 2013 graduate of Kansas State University. The future bride is a 2008 graduate of Shawnee Mission Northwest, 2013 graduate of KU, and a 2015 graduate of University of Central Missouri. An April wedding is planned.
Engagement
Rea and Clark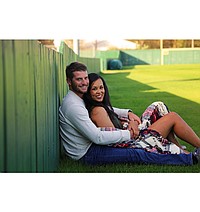 Announcing the en­gagement of Aaron Rea and Keshia Clark.
Aaron is the son of Dan and Julie Rea of Lawrence. Keshia is the daughter of Gene and Dawn Freeman, Ponca City, Oklahoma.
Aaron graduated from LHS in 2009. He was awarded baseball scholarships at Cowley County College, Wichita State Uni­versity and Emporia State, graduating in 2014. He plans to graduate with his mas­ters degree from Uni­versity of Central Oklahoma in May, where he has been as­sistant baseball coach for the Bronchos.
Keshia graduated from Arkansas City High School in 2007. She attended Cowley County College (vol­leyball scholarship) and Flint Technical Center in Emporia where she received her LPN. She is currently employed at Integris Medical Center as an LPN in Oklahoma City.
Aaron and Keshia plan a June 15, 2017 wedding at Chisholm Springs in Edmond, Oklahoma.