Anniversary
Nowlin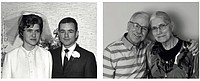 Stewart "Stu" Now­lin & Dr. Nancy Shields Nowlin celeb­rate their 50th wed­ ding anniversary January 28. The marriage was held in Nancy's parents home in El Dorado, Kansas. Two sons and families are in Detroit, MI with two granddaughters and Shanghai, China.
Engagement
Rueschoff and Johnson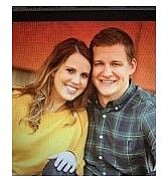 David and Lisa Rueschhoff, Lawrence, are pleased to an­nounce the engagement of their daughter Ali B. Rueschhoff to Alex R. Johnson, son of Randy and Marcy John­ son, Concordia, Kansas.
The bride to be is a 2013 KU graduate and will graduate from the University of Kansas School of Medicine, May 2017. The future groom is a 2013 K­-State graduate and will also graduate from KU Medical School in May.
A May wedding is planned.
Engagement
Morell and Winters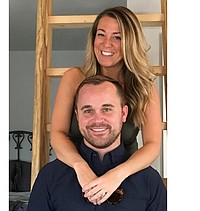 Sue Buckley, Le­nexa, KS and Rich & Kerry Morrell, Lincoln, NE are excited to an­nounce the engagement of their son, Mike Mor­rell to Lindsey Winters, both of Chicago, IL. Lindsey is the daughter of Michael and Diane Winters of Blooming­ ton, IL. Mike is a 2002 graduate of Lawrence High School and re­ceived a Bachelor's de­gree in Management Information Systems from Kansas State Uni­versity in 2006. He is a Manager of Profession­al Services at Lex­mark/Perceptive Software. Lindsey, is a 2001 graduate of Nor­mal Community West High School and has a Bachelor's degree in Advertising from the University of Illinois at Urbana­-Champaign in 2005. She is the Group Account Director at Starwood Hotels & Re­sorts/Westin Chicago. The couple plans to marry May 2017 in Palm Springs, CA.