Anniversary
Beers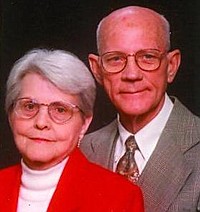 Glenn and Rosella Beers, Lawrence, will celebrate their 70th an­niversary on April 20th, 2017.
Glenn Beers and Rosella House were married on April 20, 1947 in Lawrence, KS.
Mr. Beers is retired from Norris Brothers Sheet Metal Depart­ments. Mrs. Beers is a homemaker.
The couple have two daughters Linda Stanwix, Lawrence and Marsha Farrier, Geor­getown, Texas.
They also have one grandson, three grand­ daughters and four great­-granddaughters, three great-­grandsons and one great­-great­-grandson.