Engagement
Lane and Khofri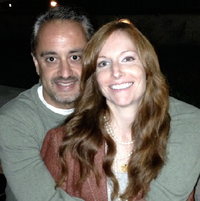 Dennis and Kristine Lane wish to announce the engagement of their daughter, Teresa, to Gabriel
Khofri, son of the late Sankhiro and Shamiran Khofri.
The future bride is a 2000 graduate of Free State High School and a graduate of the University of Kansas in biochemistry. Teresa is a Research Scientist in clinical biochemistry research at Tuoro University in California.
The future groom is a graduate of San Rafael High School. A former firefighter for the Tamaulipas fire protection district in northern California, Gabriel is currently a web developer for iCohere in the east bay area of California.
The couple plans a fall 2013 wedding in Sonoma, California.
Engagement
Paulson and Jones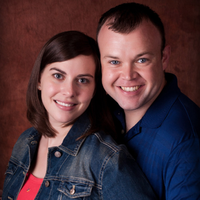 John and Susan Jones, Lawrence, are pleased to announce the engagement of their daughter, Jeannie Jones, to Army Staff Sergeant Steven Paulson. Jeannie graduated from LHS in 2002, received her BS in Psychology from Barton College, Wilson, NC in 2006, and earned her MFA in Interior Environments from VCU, Richmond, Virginia, in 2010. Steven graduated from Benson High School, Omaha, NE, and enlisted in the Army in 1998. He has served in Iraq and Afghanistan.
Jeannie is an Interior Designer in the Omaha area and is working in the financial services industry, and Steven is working full-time for the Army National Guard. The wedding will take place in Omaha, Nebraska in October 2013, and the couple will reside in Lincoln, Nebraska.
Engagement
ramirez and Eck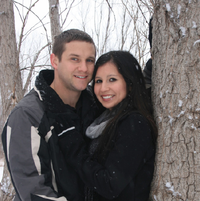 Dave and Cathy Ramirez, Wichita, announce the engagement of their daughter, Kelie, to Bryan Eck of Wichita. Bryan is the son of John and Kathy Eck, of Attica. Kelie is the granddaughter of Joe and Lucy Ramirez, of Lawrence, and Jan Ripley, Lawrence. Kelie and Bryan are both graduates of Newman University in Wichita. Kelie graduated with a Bachelor's degree in Nursing, while Bryan holds a Bachelor's degree in Accounting. Kelie is a registered nurse at Harper Hospital in Harper, KS. Bryan is employed with Eck Agency in Attica, KS. Their wedding will be held on October 12, 2013 in Wichita.