Anniversary
Hardy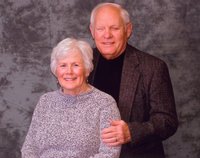 Kenny & Rita (Todd) Hardy were united in marriage June 29, 1963 at the First United Presbyterian Church in Kansas City, Kansas. They will be celebrating at a later date with their children and grandchildren. They have two daughters, Leah (Mark) Ritchie, Laramie, Wyoming and Lana (Gary) Stephens, Topeka, Kansas and four grandchildren, Cody, Nick, Ky and Hannah. The couple has resided in Tonganoxie together for 50 wonderful years
Anniversary
Davids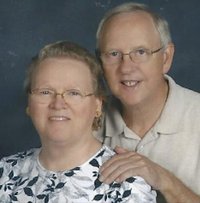 Steve and Kathy Davids will celebrate their 50th wedding anniversary July 6, 2013.
Mr. and Mrs. Davids were Married July 7, 1963 at First United Methodist Church in Norfolk, Nebraska.
They will celebrate with an open house at Worden United Methodist Church, Rural Baldwin City Kansas, July 6th, 2013.
The celebration will be hosted by their children and grandchildren. Friends and relatives are invited to attend between 2 and 4 p.m..
The couple requests no gifts.
Anniversary
Sayler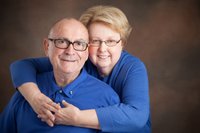 John G. and Virginia Sayler of Lawrence recently celebrated their 50th Wedding Anniversary with their family. John and Virginia were married on June 23, 1963 at the United Methodist Church in Claflin, Kansas.
John retired as director of The University of Kansas Printing Services in 2005 and Virginia retired in 2007 after working in The University of Kansas Graduate School.
Their children, (Karen, deceased), John M. (Kristen), Sara and Laura (David), and grandchildren Jacob, Karen, Elisabeth, and Daniel joined John and Virginia in their celebration.
Anniversary
Wurm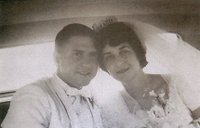 Janine and Charlie Wurm will celebrate their 50th wedding anniversary on June 29th. They were high school sweethearts, who met in 1958 at Haverstraw High School, in Haverstraw, New York. They have two children, Nina Wurm Limesand (Kurt) of Lawrence and Chip Wurm (Erin) of Kansas City as well as four grandchildren, Zoe, Lauren, Claire and Max. Janine is a retired social worker. Charlie is a retired Army officer, who later retired as a physician assistant. They reside in Lawrence.

Engagement
Harris and Olsen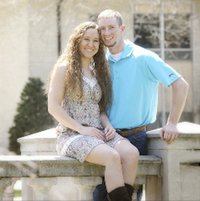 Rob and Marleen Harris of Lawrence, KS announce the engagement of their daughter, Kalie Harris to Jordan Olsen, son of Lee Olsen of Burdett, KS and Mike and Lydia Beason of Goddard, KS.
Kalie graduated from Baldwin High School in 2004 and Johnson County Community College Dental Hygiene Program in 2008. She is currently employed as a Dental Hygienist at Wilkerson, Saunders, & Anderson DDS in Lawrence, KS.
Jordan graduated from Pawnee Heights High School in 2004 and Baker University in 2009, where he completed a Bachelor's degree in Wildlife Biology. He is currently employed as a Crop Insurance Specialist at Frontier Farm Credit in Baldwin City, KS.
The couple plans their wedding on October 26th, 2013 at Worden United Methodist Church in Baldwin City, KS.
Engagement
Schuster and Lorg
Paul and Sue Schuster, of Lawrence, announce the engagement of their daughter, Emily to Joshua Lorg, son of John and Lori Lorg, of Lenexa. Emily is the office manager of a psychology practice in Prairie Village. Joshua travels as a Microsoft Dynamics Project Lead with Mattress Firm. The KU graduates plan to reside in Olathe after their December wedding.