Engagement
Hull and Tietz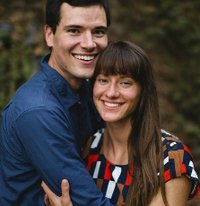 Marilyn and Rob Hull of Lawrence announce the engagement of their daughter, Maggie, to Kevin Tietz, son of Michelle Kelleher and Matt Tietz of Plano, Texas.
Maggie is a 2009 graduate of Lawrence Free State High School and will graduate from the University of Kansas in May 2013. She is majoring in journalism and Spanish and is a member of the KU softball team.
Kevin is a 2007 graduate of Plano West Senior High School and graduated from the University of Kansas in 2011 with a degree in exercise science. He is a personal trainer at Next Level Rising in the Summit.
The couple plans a July 5, 2013 wedding in Lawrence.
Anniversary
Findley
Paul & Virginia Findley will celebrate their 50th Wedding Anniversary on November 18, 2012. They were married on this date in 1962 at the First Methodist Church in Lawrence. They have spent their entire married life in Lawrence. Paul worked on the Lawrence Fire Department for 30 years, retiring in 1990 with the rank of major. He also worked for the City of Lawrence Street Department as a mechanic and as a gas meter reader for Kansas Public Service. Virginia worked for Southwestern Bell Telephone Company as an operator and spent many years working in banking, including the Lawrence National Bank. They are the proud parents of two sons- Troy and Kyle. They also have one grandson-Zachary. Troy, his wife Jennifer, and son Zachary, reside in Topeka. Kyle lives in Lawrence. Cards may be sent to Paul and Virginia at 2504 Alister Dr., Lawrence, KS 66049.