Anniversary
Sample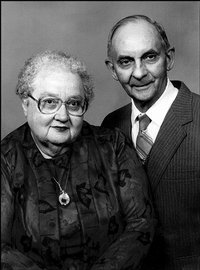 Joseph and Helen Sample, McLouth, celebrated their 60th wedding anniversary on Wednesday.
They were married Dec. 1, 1944, in Kansas City, Kan. They have two sons: Robert Sample and Roger Sample, both of McLouth. They have six grandchildren and two great-grandchildren.
Cards and letters may be sent to them at P.O. Box 322, McLouth 66054.