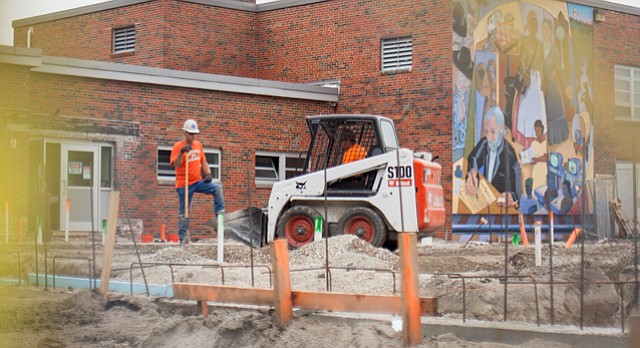 With students just under a month away from deserting their classrooms and hallways, the final stretch of construction is nearing for more than half of the Lawrence school district's buildings.
Two years after voters approved a $92.5 million bond issue to give all 20 schools a facelift and build a new technical education center, 12 of those projects are expected to be completed by the end of August. By Elliot Hughes

Find more businesses on Marketplace
Arts & Entertainment · Bars · Theatres · Restaurants · Coffeehouses · Libraries · Antiques · Services
Share your news tips and ideas with the Journal-World. Email us, or call 785-843-1000.
The Green Edition is an electronic replica of the printed Journal-World, exactly as you'd find it on paper (excluding ad inserts). It is available to you at no charge. Enjoy!

Looking for older Green Editions? Check the Green Edition archive.