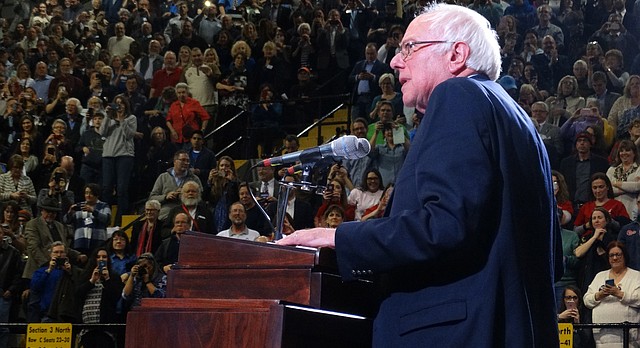 Former Democratic presidential candidate Sen. Bernie Sanders proved Saturday that he can still pack an auditorium as he spoke to an estimated 4,000 supporters and admirers during a rally at Topeka High School.

Find more businesses on Marketplace
Arts & Entertainment · Bars · Theatres · Restaurants · Coffeehouses · Libraries · Antiques · Services
Share your news tips and ideas with the Journal-World. Email us, or call 785-843-1000.