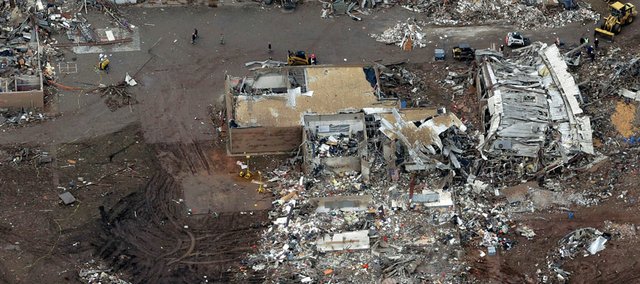 Lawrence residents can empathize with the citizens of Moore, Okla.: Both live in Tornado Alley and are thus both particularly susceptible to the whims of Mother Nature. That's why many local people spent time Tuesday figuring out how they could help those in the Oklahoma City suburb, which was leveled by an EF4 tornado Monday that left two dozen people dead and many more injured and homeless. By Giles Bruce

Find more businesses on Marketplace
Arts & Entertainment · Bars · Theatres · Restaurants · Coffeehouses · Libraries · Antiques · Services
Douglas County Registered Offender Map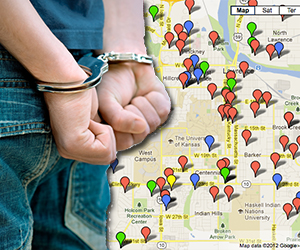 We've mapped out all the registered sex, violent and drug offenders in Douglas County. Every week, we'll be updating the map to reflect any offenders who have moved in or out of the area. Check your neighborhood here.
---
Share your news tips and ideas with the Journal-World. Email us, or call 832-7154.
---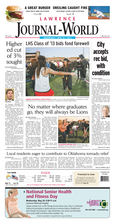 The Green Edition is an electronic replica of the printed Journal-World, exactly as you'd find it on paper (excluding ad inserts). It is available to print subscribers as part of their subscription. If you're not a print subscriber, you can receive just the Green Edition for $8.10 per month. One-day access can be purchased for $0.75 Monday-Saturday and $1.25 on Sunday. Looking for older Green Editions? Check the Green Edition archive.