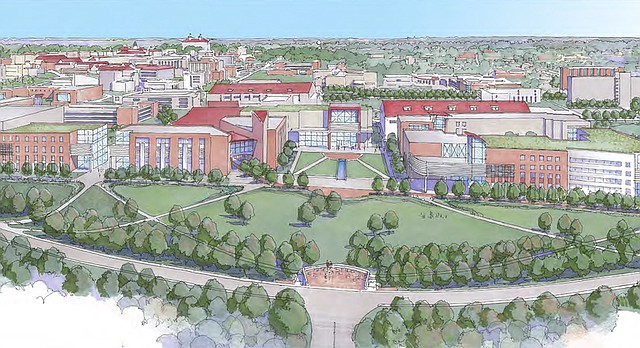 A Senate committee voted Monday to put the brakes on Kansas University's $350 million Central District project, at least until lawmakers get more information about the plans, a move that Democrats say could damage the credit ratings of both KU and the state of Kansas.

Find more businesses on Marketplace
Arts & Entertainment · Bars · Theatres · Restaurants · Coffeehouses · Libraries · Antiques · Services
Share your news tips and ideas with the Journal-World. Email us, or call 785-843-1000.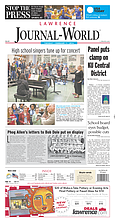 The Green Edition is an electronic replica of the printed Journal-World, exactly as you'd find it on paper (excluding ad inserts). It is available to you at no charge. Enjoy!

Looking for older Green Editions? Check the Green Edition archive.