James Brundage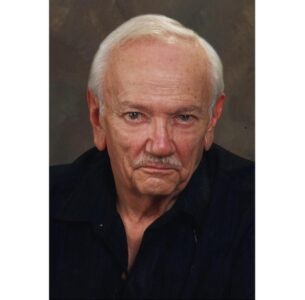 James A. Brundage
Distinguished Medieval Historian
Born Lincoln, Nebraska, 5 February 1929, died Lawrence, Kansas, 5 November 2021, age 92.
B.A. (1950) and M.A. (1951) from the University of Nebraska; Ph.D. (1955) Fordham University.
Instructor, Fordham University, 1955-57; Assistant Professor to full Professor and Chairman of History Department, University of Wisconsin-Milwaukee, 1955-1989; Ahmanson-Murphy Distinguished Professor of Medieval History and Courtesy Professor of Law, University of Kansas, 1989-2000; Distinguished Professor Emeritus, 2000 until death.
John Simon Guggenheim Fellowship, Cambridge University, 1963-64; Senior Fulbright Lecturer, Universidad Complutense in Madrid, 1967-68; NEH Fellow, Newberry Library in Chicago, 1985-86; Visiting Fellow, Clare Hall, University of Cambridge, 1977-78, and subsequently Life Member of Clare Hall; Fellow of the Medieval Academy of America (Cambridge, Massachusetts); Fellow of the Royal Historical Society (London); Board of Directors, Stephan Kuttner Institute of Medieval Canon Law, University of Munich.
Author of 12 books, including Medieval Canon Law and the Crusader (1969); Law, Sex, and Christian Society (1987); Medieval Origins of the Legal Profession (2008). More than 400 articles, notes, and reviews in other professional books and in journals.
Professional library now in the Library of the Pontifical College Josephinum, Ohio.
Predeceased by Marie McDonald Brundage, the mother of his children and former wife, and sons David Brundage and Rev. Thomas Brundage.
Survived by Victoria Conlin Brundage, spouse; sons James A. Brundage, Jr. and Gregory C. Brundage; daughters Brigette Brundage and Ann Kristin Frailey; many grandchildren and great grandchildren; and his family of friends, especially Karen Nordheden.
Condolences to warrenmcelwain.com. Memorials to Medieval Academy of America (medievalacademy.orgroyalhistsoc.orgnewyork.msf.org).
Professor Brundage is remembered as a brilliant scholar and teacher. He was witty and engaging in conversation. He was a faithful mentor for students, now colleagues, from Finland to Australia. He was a lover of beauty and a superb cook. (For the simplest dinner there would be candles and flowers on the table.) He was a lover of classical music and, of course, a lover of books. He was devoted to pets.
He was a generous man of great integrity, fidus in all his relationships. On his tombstone is written (from Horace) Non omnis moriar.
For more information or to post a condolence go to warrenmcelwain.com.