Gerald Tilley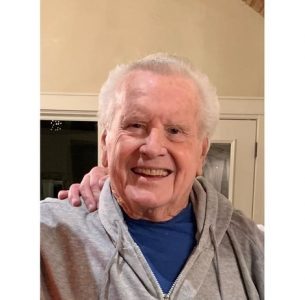 Augusta – Gerald Lynn Tilley, 79, passed away on Tuesday, April 13, 2021.
Gerald was born on Sunday, January 4, 1942 in Ada, Oklahoma to James Karl and Virginia Lee (Burk) Tilley. Gerald married Birtie Lee Barton in Fitzhugh, Oklahoma on May 27, 1961. He graduated from East Central University with a BS in Chemistry at the age of 21, then Ohio State University with a Masters in Science and Education. Gerald previously worked as a Science Teacher at Campus High School in Haysville, KS, School Administrator and Principal at Fairfield HS in Langston, KS, Eudora High School in Eudora, KS, and Shawnee Heights Middle School in Shawnee Heights, KS school districts. He loved to go boating, fishing, play golf, and waterski. Gerald loved visiting with others and made friends wherever he went.
Gerald is survived by his wife Birtie; his son Kyle (Kimberly) Tilley of Lampe, Missouri; daughter Lori (Mark) Troilo of Augusta; grandchildren Kaitlin Tilley, Brennan (Lisa) Tilley and Brooke Tilley, Zack Troilo, Nick (Kelsi) Troilo, Alexandra Troilo; great-grandchildren Jaiden, Jett and Sullivan Troilo, Jackson Tilley; brother Carlton (Mary) Tilley of Ada, Oklahoma.
Gerald is preceded in death by his parents and his son Kendell RaDell Tilley.
Family will hold a Celebration of Life Service on Saturday, April 17th at 10:30 a.m. at the Three Wooden Crosses Cowboy Church, 5118 SW 100th St, in Augusta, Kansas.
To send cards, please direct them to First Baptist Church, 1501 State St, Augusta, KS 67010. In lieu of flowers, the family asks for donations to be made to the American Cancer Society for the benefit others by going online to www.cancer.org or by calling 1-800-227-2345.
Dunsford Funeral Home & Crematory, 201 East Fifth, Augusta, Kansas 67010, 316-775-6363, www.dunsfordfh.com