LJWorld.com weblogs Culture Crumbs

And the Oscar nomination goes to... everyone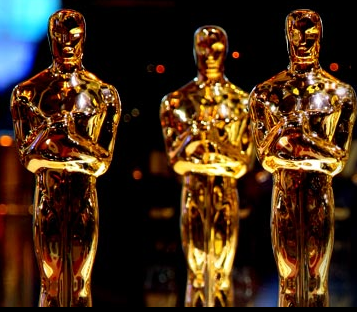 There are a lot of very happy, very tired people in Hollywood this morning, chugging double shot caramel nonfat macchiatos while waking up everyone on their speed dial with shouts of "We did it! We're up for Best Picture!"
Yes, the Academy Award nominations were announced this morning and the only super interesting part of presentation was seeing how the academy's new policy of nominating 10 films for Best Picture would work out in real life. You see, when the Oscar folks told us all that they were doubling the number of nominees from 5 to 10 in the motion picture industry's biggest category, the announcement was met with both joy and apathy. Joy for the films that missed out in a crowded race in years past and apathy for the chance that when stretched to find 10 great films, a not-so-great one would get in (and possibly win the whole thing).
So, I give you the list of nominees. What did you see? What didn't you see? What do you think should win? And what do you think shouldn't be on the list in the first place?
"Avatar"
"The Blind Side"
"District 9"
"An Education"
"The Hurt Locker"
"Inglourious Basterds"
"Precious: Based on the Novel 'Push' by Sapphire"
"A Serious Man"
"Up"
"Up in the Air"