In hopes of enabling mini-projects like replacing 10 musicians chairs at Swarthout Recital Hall or bringing therapy dogs to campus for stressed students, Kansas University Endowment has launched its own version of Kickstarter.
KU Endowment's crowdfunding initiative, called Launch KU, saw its first batch of projects led by various KU offices and initiatives kick off in November. The second batch, active now, features campaigns that will wrap up in mid-April.
It's a new and different approach — with a different target audience — from Endowment's years-long, multimillion-dollar building campaigns with glossy mailings and grand opening events, for example.
Most Launch KU campaigns have goals "in the thousands of dollars, not in the hundreds of thousands," said David Decker, KU Endowment's senior director of annual giving.
"All gifts matter at all levels, and these are the kinds of things you can tangibly do," Decker said.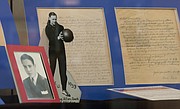 The current Launch KU lineup features eight campaigns.
The Swarthout Recital Hall project aims to raise $2,600 to purchase 10 "proper" musicians chairs and a rolling storage rack for the recently renovated hall, and so far has attracted a handful of donations ranging from $25 to $100, according to the project page at www.launchku.org.
Watkins Health Services is trying to raise $5,000 to bring dogs from Loving Paws Animal Assisted Therapy Program to campus. According to its project page, $25 buys a vest for one dog, and $50 funds an hour of therapy dogs on campus.
A KU Libraries project seeking $50,000 to digitize the University Archives' Phog Allen collection — including letters between Allen and former U.S. Sen. Bob Dole, on view now at KU's Dole Institute of Politics — is decidedly more posh.
A $500 donation gets you in to a special donor reception. A $5,000 donation gets you and seven friends a private tour of the Archives and dinner in the North Gallery (that's the pretty part of the library — with red carpet, a campus view and floor-to-ceiling manuscripts encased in glass).
•••
A key element of Launch KU is harnessing the people working in the trenches to tell their own stories and share their excitement about their causes, Decker said.
"They're extremely passionate about what they do, and they really believe they're making a change not only in the university but in society," he said. "In a way, that's really hard for an organization like Endowment to do on their behalf."
Basically, Endowment provides the online platform and oversight and encourages the campaign owners to do the rest, including spreading the word about their causes via their own email and social media circles.
Unlike crowdfunding businesses such as Kickstarter and Go Fund Me, however, KU Endowment does not skim a percentage from donations, all of which are tax-deductible and go 100 percent to the causes, Decker said. Also, the campaigns get to keep and use the money they do raise, whether they hit their goal or not.
KU Endowment does have veto-power over the campaigns. Among other criteria, projects must be related to the mission of the university, said Rosita Elizalde-McCoy, KU Endowment's senior vice president for communications and marketing.
•••
The first round of Launch KU featured seven campaigns and raised more than $50,000 from 200 donors between November and January, Elizalde-McCoy said. About half the campaigns reached their goals.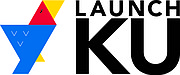 That was somewhat of a "litmus test" for how receptive donors are and to what kinds of projects, Decker said.
Crowdfunding is hoped to help Endowment engage broader support and to satisfy donors' desire to know exactly what their money will do.
"The world has been changing," Decker said. "People have a lot of options of what they want to give to."
•••
The School of Engineering is trying its first crowdfunding project through Launch KU, to raise money to recruit and support minority and female engineering students.
"For a while, we've wanted to bolster the opportunities and scholarships that we have for diverse and women students," engineering dean Michael Branicky said. "We thought this was a way that we could expand our reach to the largest possible audience we could."
It's the type of initiative the engineering school couldn't do without donations, Branicky said.
The project's goal of $100,000 is by far the largest of current Launch KU campaigns. Branicky noted that, in this case, KU Endowment also was applying "traditional" channels to raise funds toward the goal.
"We set the bar pretty high," he said. "We think it's a worthwhile effort that will resonate with a lot of folks."
If the campaign doesn't make $100,000, its Launch KU page indicates that just $100 is enough to send one high school student to the Society of Women Engineers Weekend of Engineering. And $500 enables a high school student to attend KU's Engineering Discovery Summer Camp.
"Every dollar raised counts," Branicky said.
---
KU Endowment crowdfunding, student edition
In addition to its new Launch KU crowdfunding platform, Kansas University Endowment on Monday will kick off the second year of its crowdfunding platform for student initiatives, Ever Onward.
It runs through April 10, with campaigns online at www.everonwardkue.org.
"It's a way to help students learn how to fundraise, a way to help students partner with Endowment," said Rosita Elizalde-McCoy, KU Endowment's senior vice president for communications and marketing.
Last year, 1,243 donors made gifts totaling $26,852 through Ever Onward, Elizalde-McCoy said.
One key difference from Launch KU? On top of the money they raise, Ever Onward campaigns get additional prize money for attracting the most donors to their cause.
Contact KU and higher ed reporter Sara Shepherd
Have a tip or story idea?
---
More stories
Copyright 2018 The Lawrence Journal-World. All rights reserved. This material may not be published, broadcast, rewritten or redistributed. We strive to uphold our values for every story published.