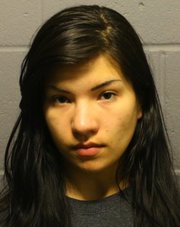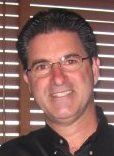 More coverage: Harold Sasko homicide
From the moment Lawrence police contacted her after she was found in Florida, Sarah B. Gonzales McLinn has never denied killing Harold Sasko, the 52-year-old Lawrence businessman found dead at his home in January, her attorney says.
McLinn, 19, appeared with her attorney, Carl Cornwell, in Douglas County District Court, where a preliminary hearing was set for May 16 despite Cornwell's desire to waive the hearing.
McLinn is charged with first-degree murder in the death of Sasko, who was found dead Jan. 17 after police went to the home the two shared in the 2900 block of West 26th Street after McLinn was reported missing by family.
Cornwell wanted to waive a preliminary hearing in the case, at which witnesses would testify and evidence would be presented, but the prosecution, led by District Attorney Charles Branson, wanted to move forward with it. Branson announced last month that the state will seek a Hard 50 sentence if McLinn is convicted of first-degree murder. Branson described the crime as "cruel, heinous and atrocious." If convicted, McLinn could serve 50 years in prison without the possibility of parole.
"I know what happened. … It's obvious what's going to happen: Everybody's going to know she committed the crime," Cornwell said of the preliminary hearing.
McLinn stood silently in court on Thursday, smiling at family members but otherwise remaining still. She has been in Douglas County Jail on a $1 million bond since being extradited from Florida on Feb. 3.
Speaking after Thursday's hearing, Cornwell said McLinn told investigators after she was found sleeping inside his 2008 Nissan Altima at Everglades National Park in Florida that she had killed Sasko. "She has never denied that," Cornwell said.
The challenge, Cornwell said, has been coming to grips with why.
"This one is particularly sad," Cornwell said, "and not because Mr. Sasko's dead — that's a given. That's horrible. He's not going to be able to see his daughter or his family. That is horrible. But what got my client to that day and why she did what she did I am having trouble wrapping my brain around it."
Cornwell said that "there will be some interesting things about Mr. Sasko" revealed during the preliminary hearing, but he would not elaborate. He also anticipated that more information would be unveiled as to why McLinn took the path she took after Sasko's death, which involved a confirmed stop in a small Texas town and ended in her capture in Florida. Sasko owned three CiCi's Pizza restaurants between Topeka and Lawrence. McLinn is accused of subduing and killing Sasko with an "edged instrument" on or around Jan. 14, and she is also charged with felony theft of his car. A former employee of Sasko's, McLinn had been living with him since 2012.
"Well, when you have a 52-year-old man and a 19-year-old girl that will start you off with problems," Cornwell said. "And then how the crime was committed, my client's mental makeup, what's going on at the crime scene — there's just a lot of interesting issues."
Copyright 2018 The Lawrence Journal-World. All rights reserved. This material may not be published, broadcast, rewritten or redistributed. We strive to uphold our values for every story published.