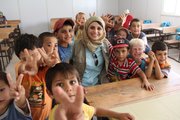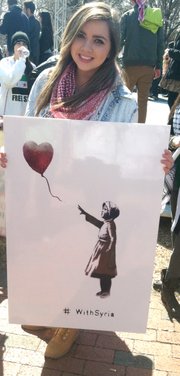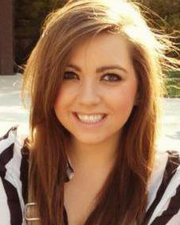 For Kansas University senior Suhayla Sibaai, the civil war in Syria is personal — she has relatives there and fears for their safety.
But Sibaai and other members of KU Students for Justice in the Middle East believe everyone should care about what's going on there and try to help. The club has designated this week Syria in Crisis: Jayhawk Awareness Week and has planned several events.
"Our organization believes that this is the greatest humanitarian crisis of our generation," said Salman Husain, a KU junior from Wichita and the club's president. "Thousands of people have died in this crisis and even more people have been displaced. And our international community has really turned its back on the Syrian people."
Husain said that for international citizens, options to help are limited. But instead of focusing on the country's politics, the week's activities aim to raise awareness and money for aid.
Sibaai was born and raised in Wichita but her father is from Syria. Her last trip to the country was in 2010 — she'd booked a flight in 2011 but cancelled it when the war broke out in March of that year.
Sibaai has an aunt, uncle and cousins living in the besieged city of Homs.
"Of course there is that worry," Sibaai said. "There's no such thing as a safe space there right now."
Until his death last year, Sibaai's grandfather lived in Syria, on a street she says tanks rolled through, crushing cars and looting homes while he was away seeking medical treatment. Other relatives sought refuge in Egypt, where they face curfews, harassment and — even if the war were to end — "a feeling of nothing to go back to," Sibaai said.
Even if it seems far-removed, Sibaai said Americans shouldn't be complacent about what's happening in Syria.
"It doesn't matter where you are in the world," she said. "No one should be against helping humanity and raising awareness for this humanitarian crisis."
If you go
KU Students for Justice in the Middle East has planned several events for Syria in Crisis: Jayhawk Awareness Week.
Monday: Ask About Syria
All day, fourth floor of Kansas Union, 1301 Jayhawk Blvd. Organization members will be on hand talking about the situation in Syria and handing out ribbons to show support.
Tuesday: Screening of BBC's "Saving Syria's Children"
4 p.m., Alderson Auditorium, Kansas Union. This documentary reveals the impact of the war on children caught in the Syrian conflict.
Wednesday: Dinner and Lecture
6:30 to 9 p.m., Ecumenical Campus Ministries, 1204 Oread Ave. Following the fundraising dinner, Syrian activist and KU alumna Jomana Qaddour will speak about the humanitarian situation in Syria. Admission to Qaddour's talk is free. Tickets to the dinner are $15, with proceeds supporting Syria Relief and Development, an Overland Park-based charity providing aid to Syrians and Syrian refugees. To purchase tickets or donate, go online to eventbrite.com/e/syria-in-crisis-fundraising-dinner-tickets-10819608741.
Copyright 2018 The Lawrence Journal-World. All rights reserved. This material may not be published, broadcast, rewritten or redistributed. We strive to uphold our values for every story published.