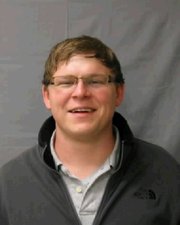 Lawrence police arrested a 29-year-old man around midnight Saturday on suspicion of felony drug possession and distribution offenses.
Zachariah Cody Taylor, of Lawrence, was arrested in the 2600 block of West 26th Street on suspicion of felony possession of drug paraphernalia and cultivation or distribution of a controlled substance. He was booked into Douglas County Jail around 12:23 a.m. Saturday and bond has been set at $25,000.
Taylor has multiple prior convictions in Douglas County. He was convicted of using or possessing anhydrous ammonia for the production of a controlled substance in addition to drug possession in 2005. Taylor was also convicted later that year of selling drugs and possessing paraphernalia with the intent to use for planting or growing a controlled substance.
Copyright 2018 The Lawrence Journal-World. All rights reserved. This material may not be published, broadcast, rewritten or redistributed. We strive to uphold our values for every story published.