Candidate profile: Adina Morse
• Born: May 28, 1965, Spokane, Wash.
• Address: 907 Westfield Ct.
• Profession: attorney; owns a wardrobe consulting business.
• Education: B.A., philosophy, Kansas University; M.S., community health and psychology, KU; J.D., Seton Hall University.
• Family: Husband, Dr. Frisco Morse; two children.
All four candidates running for the Lawrence school board have experience as parents of students in the district. But Adina Morse is the only one who can claim experience as a student as well.
After her family moved here from Spokane, Wash., a year after she was born, Morse attended Cordley School and graduated from Lawrence High School in 1983.
She earned a bachelor's and master's degree at Kansas University before going away to law school at Seton Hall University in New Jersey. She then practiced law in the Philadelphia area for four years and later taught at William Mitchell College of Law in Minnesota, as well as Washburn Law School in Topeka.
Since coming back, she's been an active volunteer in local schools, and now believes she's ready for decision-making at the board level.
"'I've been working in the schools on a weekly basis (as a volunteer classroom assistant) and I see how the decisions that the board makes, and the involvement of the community, affect the kids and the teachers," Morse said. "I felt like I was making a difference one-on-one with these kids, but I wanted to have more of an impact."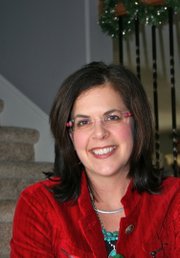 Morse said she's a strong supporter of the $92.5 million bond proposal that also will be on the April 2 ballot. She also opposed earlier proposals to close and consolidate elementary schools in central and east Lawrence.
"One of the things that makes Lawrence unique is its community and neighborhood schools, and I did not want to see us lose any of those schools," Morse said.
"We are responsible for educating not just this generation of kids, but future generations," she said. "In our elementary schools, the infrastructure has been neglected for a while. We are not, across the district, as technologically up to date as we need to be. And one of the things that's been missing in Lawrence for many years is the strong vocational technical program. That also attracts employers to our community."
Beyond the bond issue, though, Morse said there is no single issue that she thinks is a top priority. She prefers to focus on three goals that are more general in nature: community participation; fiscal transparency; and academic excellence.
"What I'd like to be involved in if I'm elected to serve on the board is developing new mechanisms for the community to be part of the process; continuing to improve board transparency; and working to close achievement gaps based on sub-groups of economics and race; and work on our graduation rate," Morse said.
When asked about the future of the district's finances, and the prospect of further cuts in education budgets, Morse is adamant that the Kansas Legislature should provide more funding, and she would be reluctant to increase local property taxes even if the state decides to shift more funding responsibility back to local districts.
"Kansas is 26th in terms of funding when you compare it to other states, and seventh in terms of academic achievement and performance," Morse said, citing an analysis by the Kansas Association of School Boards. "So we know how to provide a quality education with limited resources, and while that's not an ideal situation we'll continue to do that, and we'll continue to do what's best for our kids, even in the face of more cuts."
Morse said she supports collective bargaining rights for teachers, and she disagrees with those who say the Professional Negotiations Act should be narrowed because schools need more flexibility in making budget decisions.
"What we need is adequate funding," Morse said. "We are operating at a constitutionally inadequate level of funding. And dismantling collective bargaining unions is not the way to deal with inadequate funding from the legislature. That's the bottom line."
She also said she is not a fan of some other school reform measures being considered in the Legislature, including expansion of charter schools and mandatory retention for third graders who fail to pass the state reading assessment.
"I don't support the expansion of charter schools because that diverts money away from our currently underfunded public schools," she said.
And regarding third grade reading retention, "That's a local issue in my opinion. There are so many factors that go into deciding whether or not to hold a child back that I object to that being a statewide mandate."
Copyright 2018 The Lawrence Journal-World. All rights reserved. This material may not be published, broadcast, rewritten or redistributed. We strive to uphold our values for every story published.