Lawrence crime, fire, courts coverage
Have a tip?
Contact Journal-World reporter Caitlin Doornbos: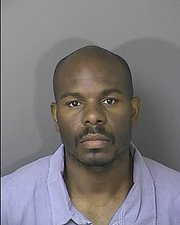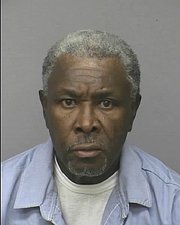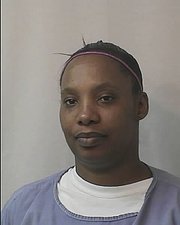 A murderer and a sex offender, both convicted in Douglas County, will be eligible for parole in August, according to the Kansas Department of Corrections. A woman convicted of murder in Leavenworth County will also be eligible for parole.
The public has several opportunities in July to make comments to the parole board about these inmates before the board makes a decision. If paroled, the inmates could be released from prison in September but would not necessarily be returned to Douglas or Leavenworth counties.
Abraham Orr, now 37, was convicted of shooting and killing Edward Lees in front of two children during a botched car jacking near the Kansas Turnpike in 1993. Orr was one of 25 Kansans denied pardons by Gov. Sam Brownback in 2012.
Tony C. Hunter, now 55, was convicted of aggravated sodomy in Douglas County in 1997. He will be eligible again after having been paroled twice, according to prison records, in 2006 and 2012. Each time, he has been returned to prison after violating parole.
Suzy L. Majors, now 40, was convicted of second-degree murder in Leavenworth County in 1999. She will be eligible for parole for the first time in August.
The Kansas Prison Review Board will hear public comments on those three cases, as well as those of 25 other convicts eligible for release across the state, in July. The board uses input from the public and victims in the cases as factors in release decisions. The public can also call or mail in comments.
Three public comment sessions are scheduled:
• 10 a.m. to noon, July 22, City Hall, One McDowell Plaza, 701 N. 7th St., Kansas City, Kan.
• 11 a.m. to 1 p.m., July 24, Finney State Office Building, third floor, room 3080, 230 E. William St., Wichita.
• 8:30 a.m. to 10:30 a.m., July 26, Landon State Office Building, fifth floor, room 509, 900 S.W. Jackson St., Topeka.
The prisoner review board is located in Suite 452-S of the Landon State Office Building. It can be reached by phone at 785-296-3469 and by email at prb@doc.ks.gov.
Copyright 2018 The Lawrence Journal-World. All rights reserved. This material may not be published, broadcast, rewritten or redistributed. We strive to uphold our values for every story published.