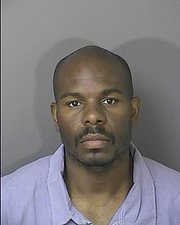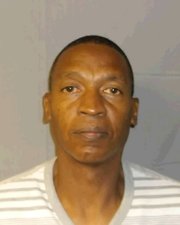 Kansas inmate Abraham Orr —convicted of murdering a man in 1993 in Douglas County — was one of 25 Kansans denied pardons by Gov. Sam Brownback in 2012, according to an open records request filed by the Lawrence Journal-World.
It's the second straight year in which Brownback has denied all pardon applications. The Kansas Constitution gives the governor sole authority to issue pardons, which do not erase a person's conviction but do free him or her from prison or parole obligations. In 2011, Brownback denied 39 such petitions.
Orr, now 37, was convicted of shooting and killing Edward Lees in front of two children during a botched car jacking near the Kansas Turnpike in 1993.
It's unclear on what grounds Orr sought a pardon, as the applications are not open records in Kansas, according to the governor's office. Several of the pardon applicants were convicted of murder, as well as several more who were convicted of serious sex crimes.
At least one of the applicants, Ronnie Rhodes, who was convicted of a 1981 murder in Wichita, has publicly claimed innocence. However, Rhodes had exhausted his appeals, and possible DNA evidence from the crime couldn't be located for testing. Rhodes' pardon application in 2011 was also denied.
Pardons are uncommon in Kansas.
Former Kansas Gov. Kathleen Sebelius issued only one pardon during her six years as governor. That pardon was for a 1999 drunken driving case, which was preventing a Wichita businessman from entering Canada for work purposes.
Gov. Mark Parkinson, Sebelius' successor, issued four, all related to decades-old cases. Three of Parkinson's pardons were for a group of black defendants known as the Wichita 8, convicted by an all-white Sedgwick County jury in 1969 of robbery charges. Several of the men fled to Africa following the convictions, but Parkinson's pardons allowed them to re-enter the United States.
Copyright 2018 The Lawrence Journal-World. All rights reserved. This material may not be published, broadcast, rewritten or redistributed. We strive to uphold our values for every story published.