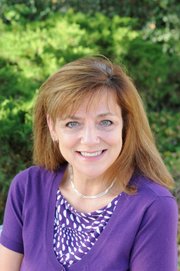 The Lawrence school district announced that Lesa Frantz will retire at the end of this year after 17 years as the principal at Pinckney Elementary.
"I am grateful for all the wonderful opportunities that I have had in the district for the past 17 years," Frantz said in a statement released by the district Monday. "I have loved being the principal of Pinckney school. It has been like my second home and family."
Her retirement will be effective June 30.
Frantz became principal of Pinckney in 1996 after serving 11 years as a principal in Basehor-Linwood and Mill Creek Valley schools. She also taught vocal music for six years in the Seaman school district in Shawnee County. She earned her bachelor's and master's degrees at Washburn University.
"As one of the district's veteran-most school administrators, we certainly value Lesa's strong leadership," superintendent Rick Doll said in a statement released Monday. "Working collaboratively with the Pinckney school family, she has nurtured a positive school climate with a strong focus on student learning."
The present Pinckney school was built in 1933, although there has been a school at the same location since 1872. It currently serves 224 students in kindergarten through fifth grade.
District officials said they will immediately begin a search for a new principal.
Copyright 2018 The Lawrence Journal-World. All rights reserved. This material may not be published, broadcast, rewritten or redistributed. We strive to uphold our values for every story published.