On the street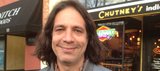 I would say definitely. My family uses Deffenbaugh. I love the service, but they don't take glass.
It is now looking more likely that glass may be a part of a new citywide curbside recycling program under consideration by city officials.
Lawrence city commissioners on Tuesday will consider opening negotiations with Perry-based Hamm Companies to build a new multimillion dollar recycling processing center outside of North Lawrence. Hamm officials have said the center could be built to accommodate glass recycling.
And city commissioners are showing renewed interest in the idea of having glass be among the items accepted under a new curbside program.
"There is an awful lot of glass that is being thrown away right now," City Commissioner Hugh Carter said. "If we could include glass in a program, that would be ideal."
In the past, City Commissioner Aron Cromwell, who chaired the city's solid waste task force, had expressed concern about including glass as part of a curbside program. He had concerns glass would contaminate the other recycling materials and cause more of the materials to ultimately go to a landfill.
But Cromwell on Friday said he's seeing new information that leads him to believe glass can be feasibly incorporated into the program.
"It does appear that there is technology available to better sort the glass without creating contamination," Cromwell said. "That has helped me become a lot more comfortable with the idea."
Mayor Bob Schumm last month said at a commission meeting that he hoped the city would seriously consider ways to include glass in the program.
Now, the question becomes how much it will cost residents to have glass as part of the program. New figures from vendors estimate that adding glass will add 25 cents to 70 cents per month to the recycling program's cost, if the city operates the recycling program on an every-other-week basis. The city had once talked about a weekly service but as cost estimates have emerged, the focus has shifted to an every-other-week service.
Overall, the city is now estimating the city would charge between $2.81 and $3.78 per month to run a biweekly citywide curbside recycling service that included glass.
The final price will be dependent upon what company the city chooses to do business with.
Waste Management out of Topeka has offered the lowest price to recycle glass as part of a curbside program. It proposes to use its existing Topeka plant and would use Waste Management crews to collect the recycling. It estimates it could provide the service for a price between $2.81 to $3.22 per month that would be added onto the trash bills of every residential customer in the city.
But a city committee is recommending the commission consider a bid from Hamm Companies, although its projected monthly price is higher at $3.39 to $3.78.
Hamm's proposal would build a new recycling processing center near the Douglas County-Leavenworth County line at the intersection of U.S. 24-40 Highway and Kansas Highway 32. The center would employ 15 to 20 people, Hamm officials have said. Hamm also is proposing that city of Lawrence employees would be responsible for collecting the recycling, just as city crews do with the trash service.
The impact of keeping more jobs based in Lawrence is an important one, commissioners said.
"We have really high satisfaction ratings with our trash service, and that is what we want with our recycling service too," Carter said. "That's why this can't just be about selecting the lowest cost provider."
If commissioners choose not to include glass in the program, a bid by Deffenbaugh Industries may come into play. Deffenbaugh, which has made a major push to become the recycling provider and already provides service to about 4,200 Lawrence residents, proposes to use its Kansas City recycling facility. It would use its own crews to collect the recycling. It proposes a price of $2.25 to $2.57 per month.
But Deffenbaugh's recycling facility is unable to process glass, although Deffenbaugh has said it would work to bolster the city's current glass recycling program that allows people to drop glass off at designated bins.
Cromwell helped start that system, which is run by Ripple Glass, but he said the city has to consider a curbside option.
"I really like what Ripple is doing, but if we can recycle three times as much glass through a curbside program, we have to look at that," Cromwell said.
Some elements of the proposed citywide program haven't changed. The city still is proposing a mandatory pay but voluntary usage system. That means all residential households will have a recycling fee added to their monthly trash bill, regardless of whether they use the system.
All recommendations also assume customers would be issued a 96-gallon plastic cart, which is a bit bigger than the city's standard issue 65-gallon cart it uses for trash.
Commissioners will meet at 6:35 p.m. Tuesday at City Hall.
Copyright 2018 The Lawrence Journal-World. All rights reserved. This material may not be published, broadcast, rewritten or redistributed. We strive to uphold our values for every story published.