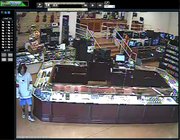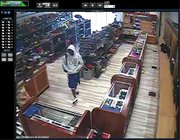 Two men stole three handguns from Jayhawk Pawn and Jewelry, 1804 W. Sixth St., Thursday afternoon, according to Lawrence Police Sgt. Trent McKinley.
Police responded to the store at about 4 p.m., and a store employee reported that two black men, in their late teens or early 20s, entered the store. One of the men jumped over the counter and grabbed three guns before fleeing the store, McKinley said.
A store employee chased the suspect who had stolen the guns but lost sight of him, while the other man fled.
Anyone with information on this crime can call the Douglas County Crime Stoppers TIPS hotline at 785-843-TIPS (8477).
Copyright 2018 The Lawrence Journal-World. All rights reserved. This material may not be published, broadcast, rewritten or redistributed. We strive to uphold our values for every story published.