In the race for House District 44, veteran legislator Barbara Ballard, D-Lawrence, faces a political newcomer, Republican Patrick Bengtson.
-->
Ballard was first elected to the Kansas House in 1992 and says she has formed relationships with Republicans and Democrats that are helpful when trying to push legislation that benefits Lawrence.
"I will continue to support policies in the Capitol that reflect the values of my constituents, both as Kansans and residents of Lawrence," she said.
But Bengtson said it's time for a change. "I believe it's time to turn the page and start a new chapter," he said.
Ballard says the state needs to restore funding to public schools that suffered cuts during the Great Recession. Bengtson has said more state funding is needed for schools and that education would be his top priority.
Ballard voted against the tax cuts signed into law by Gov. Sam Brownback, and Bengtson said the tax cuts were too large and will need to be adjusted.
Ballard said her experience in the Legislature has helped Lawrence. Ballard said in 2010 she made a politically difficult vote for a temporary sales tax increase that was used to avoid further cuts in schools, social services and public safety.
Bengtson said the Legislature is too divided and needs new members to break down that divide.
Candidate profiles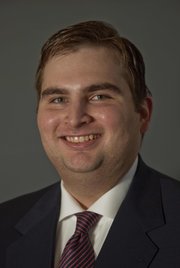 Patrick Bengtson-R
Age: 28
Occupation: Full-time candidate
Religion: Protestant
Married: Single
Children: None
Education: Bachelor of Arts in economics from Kansas University; law degree from University of Pennsylvania; co-valedictorian at Lawrence High School
Experience: Attorney at Jones Day in Dallas, 2009-10
Quote: "Sound reason. Thoughtful policy. Ideas matter."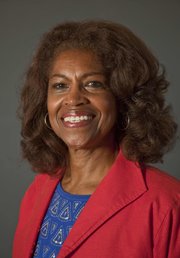 Barbara Ballard-D
Age: 67
Occupation: Associate director of the Dole Institute of Politics at Kansas University
Religion: Christian, Plymouth Congregational Church
Married: Husband, Albert
Children: One
Education: Bachelor of Arts from Webster College, Master of Science in counseling from Kansas State University and doctorate in counseling from K-State
Experience: First elected to Kansas House in 1992; served eight years on the Lawrence school board and elected board president twice. President of the National Black Caucus of State Legislators and serves on the boards of directors of Bert Nash Community Mental Health Center and Cottonwood Inc.
Quote: "Lawmakers have a responsibility to protect Kansas' most fragile and vulnerable citizens. The state must be an active partner in providing opportunities for our children, our aging parents and our neighbors in need."
Copyright 2018 The Lawrence Journal-World. All rights reserved. This material may not be published, broadcast, rewritten or redistributed. We strive to uphold our values for every story published.