When students ask Lawrence High School math teacher Jason Karlin why they need to know those complicated algebra II equations, Karlin has 15 years of corporate experience to back up his answer.
On the street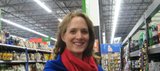 Intelligence, caring and flexibility.
"Physics formulas, equations, graphs that sort of thing, I can say how that is applied in the real world," Karlin said.
This week, Karlin was one of 31 teachers across the state who received the 2012 Kansas Cable Telecommunications Horizon Award, which is given to exemplary first-year teachers. The award is sponsored by the Kansas State Department of Education and the teachers will be recognized at a luncheon next month.
For Karlin, the award is validation that he made the right career switch. Karlin has spent the bulk of his professional life as an engineer working in information technology and software development. That background has given him a boost in the classroom.
"He is very organized, very detailed and has a great presentation style," Lawrence High School principal Matt Brungardt said. "He has a really good way of relating content for the students and bringing it to life for them."
Karlin, who lives in Shawnee Mission but grew up in Lawrence, said he had been considering a change for six or seven years. He went back to school full time to earn a master's degree, student taught and landed his first education job teaching algebra II and geometry to sophomores at Lawrence High School.
"It is definitely a grind at times, but it is much more rewarding at a personal level than anything I've experienced in the corporate world," he said.
Part of Karlin's goal is to convince students that the math classes they take in high school will some day influence their careers.
"I want to help them start thinking about things now so they can make better career decisions that will impact them after high school," he said.
Lawrence has had nine Kansas Horizon Award awards since the program began 10 years ago.
Copyright 2018 The Lawrence Journal-World. All rights reserved. This material may not be published, broadcast, rewritten or redistributed. We strive to uphold our values for every story published.