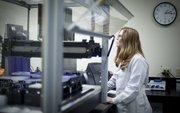 Examples of cold cases assisted by CODIS, the national DNA database
Daniel Brewer was tracked down in New York after a CODIS DNA profile hit connected him to the 1981 rapes of two Manhattan-area women. Another man, Eddie Lowery, had spent 10 years in prison for one of those rapes but was eventually exonerated by DNA. Brewer pleaded guilty to one of the rapes and no contest to the other, and received a 12- to 20-year sentence in December.
Cory Elkins, while imprisoned in California, was identified in 2006 as a suspect in two unsolved Lawrence rapes from the 1990s. The victims weren't able to identify Elkins following the crimes, and the DNA cold hit helped Douglas County prosecutors obtained convictions and a 48-year prison sentence for Elkins.
Jeremy Hernandez' DNA profile was added to CODIS following a Sedgwick County rape conviction in 2001. Hernandez's profile ended up matching the profile from blood samples collected in a 1995 Independence, Kan., murder. Hernandez was convicted of first-degree murder in that case in 2005.
Ralph Corey is facing kidnapping and sexual assault charges in Franklin County related to the 2000 abduction and rape of an Ottawa girl. A CODIS hit from the crime scene connected Corey to the assault after he had been imprisoned in Arizona. Corey was arrested in June 2011 and is currently awaiting trial.
It has the power to help solve rapes, murders and burglaries. And while most people are sleeping, the Combined Offender DNA Index System, or CODIS, works to compare the DNA of unknown suspects to the more than 10 million profiles from across the country already in the system.
Even if the case has gone cold for law enforcement, the database keeps working and searching.
"CODIS never forgets," said Rachel Harmon, a forensic scientist at the Kansas Bureau of Investigation. Harmon's responsible for checking CODIS daily to see whether it comes up with matches, otherwise known as "cold hits." And most days, she can report to law enforcement agencies across the state that they're a step closer to solving a criminal mystery.
In 2011, the KBI received 284 cold hits using CODIS, including suspects in 13 homicides and 54 rapes. In 2010, the state had more than 500 matches.
"Those really are exciting for us," Harmon said. "When we get a match, it's tremendous."
How it works
Whenever someone in Kansas is arrested for or charged with a felony, police swab his or her cheek and send the sample along to the KBI. Harmon and the other forensic scientists test, or profile, the samples and enter that information into CODIS.
Harmon calls the offender profiling process a "DNA factory," and the KBI can test 800 of the police-submitted samples per month.
When law enforcement has a DNA sample, such as blood or semen, from a crime scene, but no suspect, that profile is also tested and added to CODIS as a "forensic profile." The samples of the known offenders are then compared with the forensic profiles in hope of finding a match. All 50 states supply CODIS with DNA profiles, though state laws differ on which crimes qualify for inclusion into CODIS.
When a profile match from CODIS is found, the KBI notifies law enforcement after confirming the results. In 2006, such a match helped Lawrence police identify Cory Elkins, who was later convicted of raping two Lawrence women in the 1990s. Elkins' victims couldn't identify him, and the case had gone cold until the DNA profile obtained from the two rape kits matched Elkins, whose DNA had been added to CODIS after he was incarcerated in California.
The DNA profiles consist of 13 loci, or markers, used for comparison. In some cases, scientists are able to identify and profile all 13 markers, which guarantees an astronomically statistically strong match. However, in older cases or in cases where the DNA sample is small or degraded, scientists may only get a partial profile. In Kansas, if scientists can identify eight of the markers, the profile can be searched in CODIS. A match of eight out of 13 markers may be enough to help convict someone, depending a little on which markers match and other evidence in the case.
Partial profiles are also helpful in exoneration cases and what is termed "tests of exclusion."
For instance, in 2009, Charles Hunter, who was convicted of committing a string of rapes in Lawrence 1978, obtained DNA testing in his case after assistance from the New York-based Innocence Project. Scientists were only able to obtain a partial profile because of how degraded the tested material was.
But Hunter's profile matched the markers that could be identified, so while the results couldn't conclusively say the DNA was Hunter's, it also couldn't exclude him as the rapist. The results left Hunter with no legal recourse, and he continues to serve out his life sentence in a Kansas prison.
'Bigger and better'
Despite its ability to identify suspects, CODIS doesn't solve crimes, Harmon said.
It's a step but also just another piece of the investigative puzzle.
"You have to build the case around it," she said. And sometimes, the match isn't useful.
For example, DNA obtained from a crime scene can match with someone who had a valid reason for being at the scene. If the DNA profile of a hair found in the home of a murdered woman matches her husband, who also lived in the home, the match doesn't add to the case.
But as the technology continues to improve, and more law enforcement agencies submit DNA to be tested, CODIS gets more and more potential DNA profiles to match to unsolved cases. In Kansas, more than 80,000 DNA profiles have been entered in CODIS, and the system has aided in more than 1,500 Kansas criminal investigations, according to the FBI.
"It only gets bigger and better," Harmon said.
Copyright 2018 The Lawrence Journal-World. All rights reserved. This material may not be published, broadcast, rewritten or redistributed. We strive to uphold our values for every story published.