News, et cetera, from Douglas County schools:
• Unofficially, enrollment in the public schools is up by 198 students. Or at least, 198 more students yelled out "present!" Tuesday morning than on Aug. 23, 2011. The official headcount for funding purposes will be on Sept. 20. If you're interested if your school gained or lost students (it doesn't appear that any school remained exactly the same), the results table can be downloaded as a PDF from the link on the left.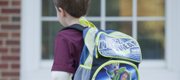 Subscribe to the email edition of First Bell and we'll deliver you the latest local education news and notes every weekday at noon.
Related document

Preliminary public school enrollment ( .PDF )
Related document

Whooping cough fact sheet ( .PDF )
• A fifth-grader at Quail Run School likely has whooping cough, according to information released by Julie Boyle, a spokeswoman for the district. Because of this, the health department sent a letter with preventative information home with students on Tuesday, which you can find in full in the links to the left.
Whooping cough, the common name for pertussis, is a contagious bacterial disease that affects the respiratory system and causes cough, runny nose, fever, congestion and sneezing. Vaccination, according to the Lawrence-Douglas County Health Department, is the best way to prevent the disease.
You can get more information about pertussis by calling the department at 843-0721.
• In other brief news from across the district, kids at Kennedy School were evacuated Tuesday morning after staff smelled natural gas. An outside leak was found and fixed about an hour later, and everyone returned.
• A tipster from Bishop Seabury sent in this Topeka Capital-Journal story that includes quotes from eighth-grader Grace Hawkins. Along with some other area youngsters, she participated in a summer history detectives program that just may have unearthed some clues in a beguiling 1900s serial killer case. It's some impressive detective work.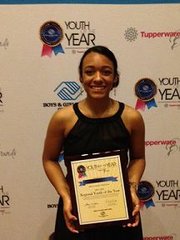 • Catching up with some honors that students were given over the summer, recent Free State High School graduate Trei Dudley is up for an award from the national wing of the Boys and Girls Club. Dudley is one of five candidates for a $50,000 scholarship and will get to travel to Washington, D.C., and meet President Barack Obama in September.
Copyright 2018 The Lawrence Journal-World. All rights reserved. This material may not be published, broadcast, rewritten or redistributed. We strive to uphold our values for every story published.