Kansas University Edwards Campus administrators would like you to know that the "best" is here.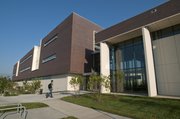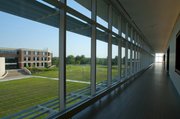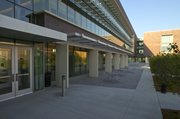 The Business, Engineering, Science and Technology, or BEST, building opened in March on the Overland Park campus. It's a $23 million project that added 75,000 square feet of wired classrooms, computer labs and conference space to the campus.
Mary Ryan, associate dean of academic affairs at the Edwards Campus, said that the building allowed KU to develop plans for 10 new site-specific degrees, mainly focusing on career-focused disciplines. The first of these degree programs to kick off, a Bachelor of Business Administration degree, has 130 students enrolled to begin in the fall. A program offering a Bachelor of Science in information technology will also open in the fall.
The Edwards Campus is designed especially for working adults who want to advance or start a new career, Ryan said, and the addition of a designated career center there helps improve the campus' student services. They've also expanded hours and facility space for the tutoring and writing centers.
Some of the funding for BEST came from the Johnson County Education Research Triangle, a partnership with Kansas State University, and Edwards plans to hold events and conferences in collaboration with Johnson County Community College.
Ryan said another aim at Edwards was to offer community programming such as lectures and performances, bringing in Lawrence faculty and guests to the campus here. That's part of Edwards' connection to Overland Park and the way it represents the university there.
"Our neighbors love anything KU they can get," she said.
— Reporter Alex Garrison can be reached at 832-7261. Follow her at Twitter.com/alex_garrison.
Copyright 2018 The Lawrence Journal-World. All rights reserved. This material may not be published, broadcast, rewritten or redistributed. We strive to uphold our values for every story published.